RESTOR'MED FORESTS Morocco, Beginning of the first field trips
Landscape of the National Park of Talassemtane
From April 5 to 11, 3 students of École National Forestières d'Ingénieurs (ENFI) of Rabat-Salé in collaboration with partners of RESTOR'MED FOREST project began the first field visits in the National Park of Talassemtane (a UNESCO site):
These field trips allowed:
An exchange between students and Regional Directorate of Water and Forests of the Rift, the Provincial Directorate of Chefchaouen as well as the Talassemtane Association for the Environment and Development;
The survey of the Park, to determinate the areas of: degraded stands, burned perimeters, ecotourism lodges as well as areas of interest for the direction of the Park;
The study of the state of the different types of stands and of the socio-economic contexts of the park.
As a reminder, this project started on January 1, 2021 and will end on December 31, 2022. Its goal is to establish a sustainable management method and restoration actions on Moroccan forest areas considered as emblematic.
The next step will take place this summer and will allow the drafting of restoration project which will have to take place on 17 hectares of woodland in National Park of Talassemtane.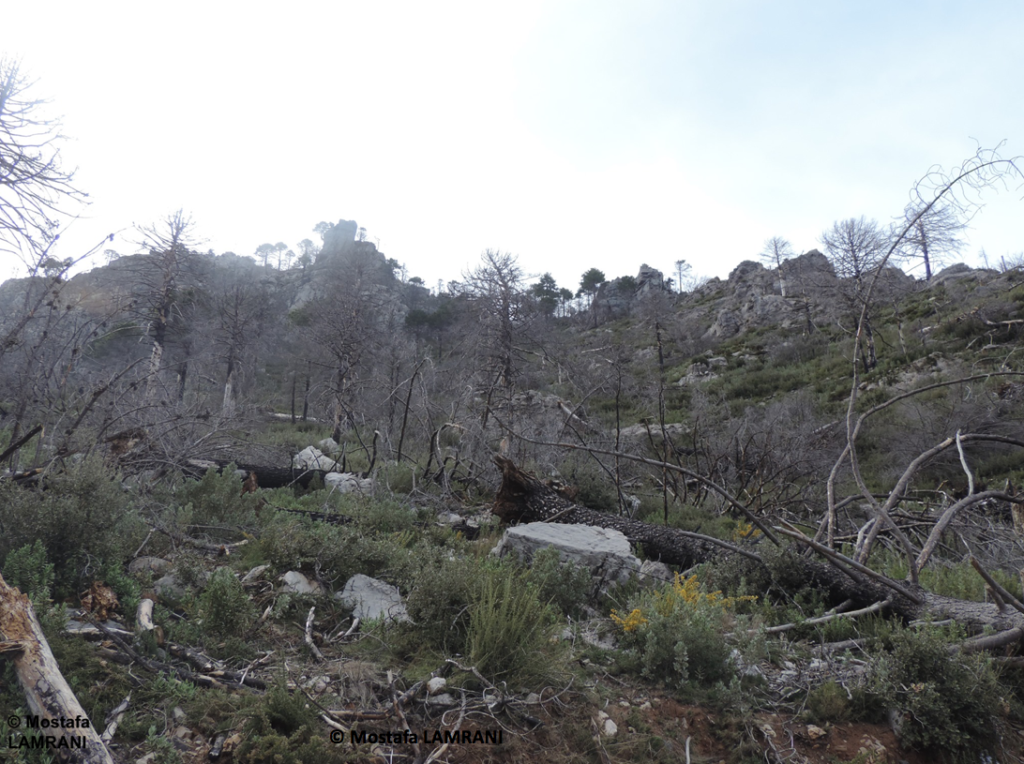 Degraded settlement area in the National Park of Talassemtane