CIHEAM publishes its Watch Letter 41, focused on projects and ideas of young people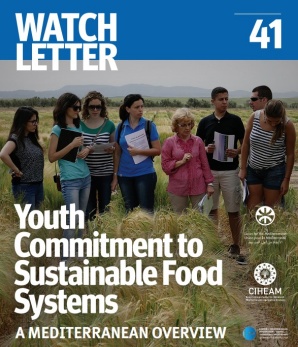 The CIHEAM, International Centre for Advanced Mediterranean Agronomic Studies recently published a Watch Letter focusing on the commitment of young people to sustainable food systems. This publication gives voice to young researchers, entrepreneurs and community activists who propose ideas and projects aimed at the sustainable development, the green agriculture and the blue economy. It starts a conversation on the role of young people in shaping new paradigms and presents avenues for addressing the region's pressing challenges.
The Watch Letter mentions our MEDLENTISK project, co-created with our Mediterranean partners and funded by ERASMUS+. It aimed to promote the exchange of best practices on lentisk oil, an emblematic non-timber product of the Mediterranean.
The lentisk pistachio tree is present in almost all the Mediterranean basin, but the fruits are traditionally processed using techniques that have a negative impact on the yields and quality of the extracted products. Thus, good practices were identified and synthesized, before being disseminated to all stakeholders during learning conferences.
Click to view our guide MEDLENTISK – Good Practice Guide on lentos fruit oil : from the field to the laboratory.
Click to download the English version of the CIHEAM Watch Letter 41 : Youth Commitment to Sustainable Food Systems