INHERIT: Sustainable Tourism Eductour in Carry-le-Rouet
On Monday, September 27, 2021, an EducTour Sustainable Tourism was held at the tourist office of Carry-le-Rouet, within the framework of the INHERIT project. This workshop, commissioned by the AIFM and led by the Atelier Bleu, Permanent Center of Initiatives for the Environment of the Côte Provençale, brought together some twenty tourism stakeholders from the Bouches-du-Rhône department!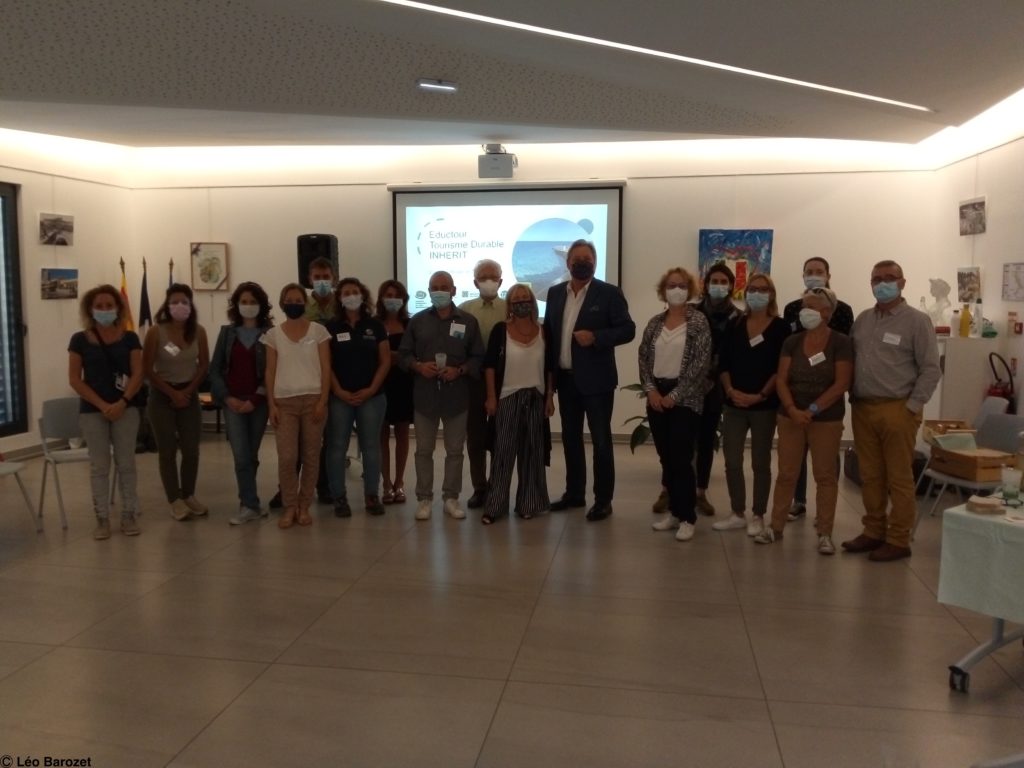 The main objective of this workshop was to facilitate the involvement of economic operators and public managers in the implementation of the principles of sustainable tourism in their professional context, taking into account the INHERIT approach.
The event began with a few words of introduction by Mr. René-Francis Carpentier, mayor of the city of Carry-le-Rouet and the presentation of the different participants and speakers. Following this introduction, the IAMF presented the INHERIT project and the Inheritura recognition to the participants.
The workshop then continued with a field trip to the Pain de Sucre point in Carry-le-Rouet. The purpose of this excursion was to illustrate the natural heritage of the Bouches-du-Rhône through the example of the Blue Coast Marine Park (PMCB), and to present the issues and management methods put in place to preserve this territory. Marie Bravo-Monin of the PMCB and Pierre-Christophe Herzog of the ONF were thus able to present the terrestrial and marine issues of the Park and explain the role of their structures and tourist operators in the management of this heritage.
The event continued with an overview of management tools and managers of natural areas and a participatory workshop. The latter aimed to brainstorm the following questions:
Why engage in the transition to sustainable tourism?
How to work together in favor of sustainable tourism?
What good practices should be put in place for the development of sustainable tourism activities?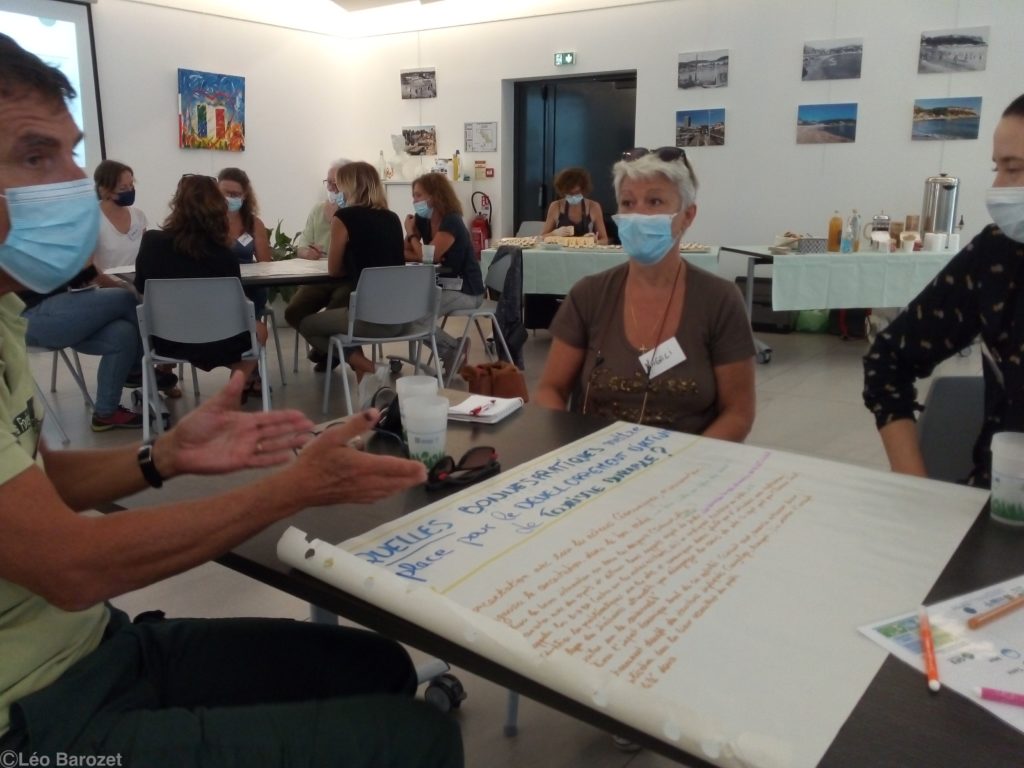 This workshop brought out a consensus among the actors present on the need to move towards more sustainable tourism. Participants were enthusiastic about the idea of creating stronger networks around this notion, and underlined the importance of education and awareness of these issues. Several best practices were also identified to address these concerns: development of alternative itineraries, public awareness, work on soft mobility, etc.
The participants, to conclude the day, were invited to share their vision of the future, and several of them mounted their willingness to maintain the link and communication around the issues of sustainable tourism.