MenJEZzine

Supported by the SUD PACA Region, the MenJEZzine project, scheduled to last 16 months, started in September 2021 and will end in December 2022.
Context
The 21st century is witnessing the 6th mass extinction of species, generated and accelerated by human activity and industrialisation. It is therefore more necessary than ever to raise people' awareness of the biodiversity that surrounds them.
Despite its relatively small size, Lebanon has a very high level of biodiversity. More than 2,612 vascular plants have been recorded, 108 of which are rare or endemic. Several endemic species present on the two sites identified for the project, both plant and animal, are seriously threatened: broom, rhododendron, silenium, vetch, mullein, chough, etc. In addition, there are otters in the Nahr al-Kabir river, which forms the Lebanese-Syrian border and passes through the Menjez site. Considered a "keystone" species for biodiversity, its protection requires strong and appropriate intervention.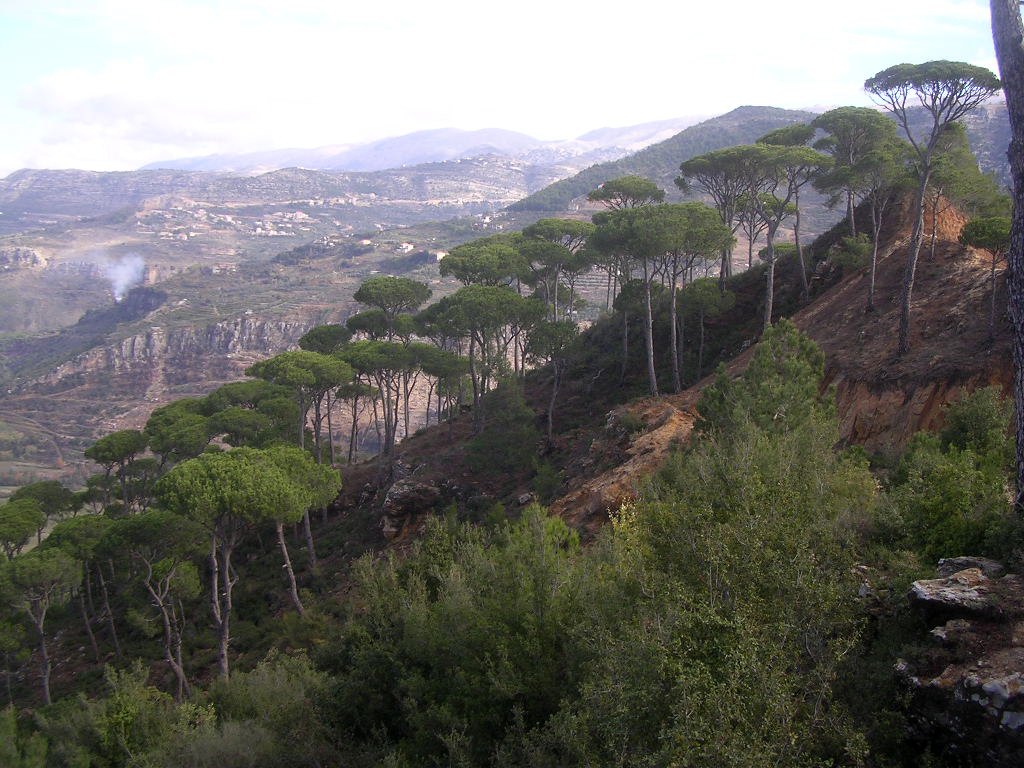 Lebanon is also one of the most densely populated countries in the world with over 600 inhabitants/km2 . It is also the country with the highest number of refugees per capita in the world: over 1.5 million Syrian and Palestinian refugees are counted. These demographic characteristics result in enormous pressure on natural resources and ecosystems, as well as a negative impact on biodiversity.
Objectives
In this context, the MenJEZzine project aims to participate in the biodiversity education of the different audiences using the trails of the Menjez black forest and the Bkassine pinion pine forest, in the Jezzine district. Its objectives are to raise public awareness of the importance of biodiversity, including the many endemic species in the region, and to develop opportunities for eco-tourism activities for local stakeholders.
This project will thus raise awareness of the urgent need to respect and preserve our environment. It will help to orient the choices of tourism professionals in favour of better environmental practices that enhance the natural assets of the territory. The aim is also to guide hikers along the existing or newly created marked paths, and to encourage them not to damage the fauna and flora that they will now be able to identify on their way.
In addition, educational school excursions will be organised for children from the surrounding primary school classes. These field trips will enable them to discover the characteristics of the living world, its interactions and its diversity. Discovering nature directly in the field will enable them to learn to appreciate and respect it.
Partnerships
In addition to the AIFM, the project involves the Lebanon Reforestation Initiative (LRI), an NGO whose mission is to optimise the management of Lebanese forests by working with local communities and the private sector. Two municipalities have also been involved since the beginning of the project.