The XV World Forestry Congress, May 2022, Seoul

The XV World Forestry Congress organized by FAO and The Republic of Korea, took place from 2 to 6 May 2022 in Seoul, with the theme "Building a green, healthy and resilient future with forests".
This event takes place approximately every 6 years and is a forum for all types of forest-related stakeholders. It provides a space for exchange on the main issues and possible progress in the forestry sector.
The congress participants adopted the "The Seoul Forests Declaration". And the congress launched a 'Ministerial Call for Sustainable Wood', and a 'Youth Call for Action'. It also shared these 'Action Points from the main sessions'. You can find the documents for download at the bottom of the page.
The IAMF was able to present its current projects and raise awareness of the challenges facing forests in the Mediterranean basin at a stand. This was made possible by the support of the FAO and the Bouches-du-Rhône departmental council (CD13). This gave the AIMF great visibility and about 450 people visited our pavilion.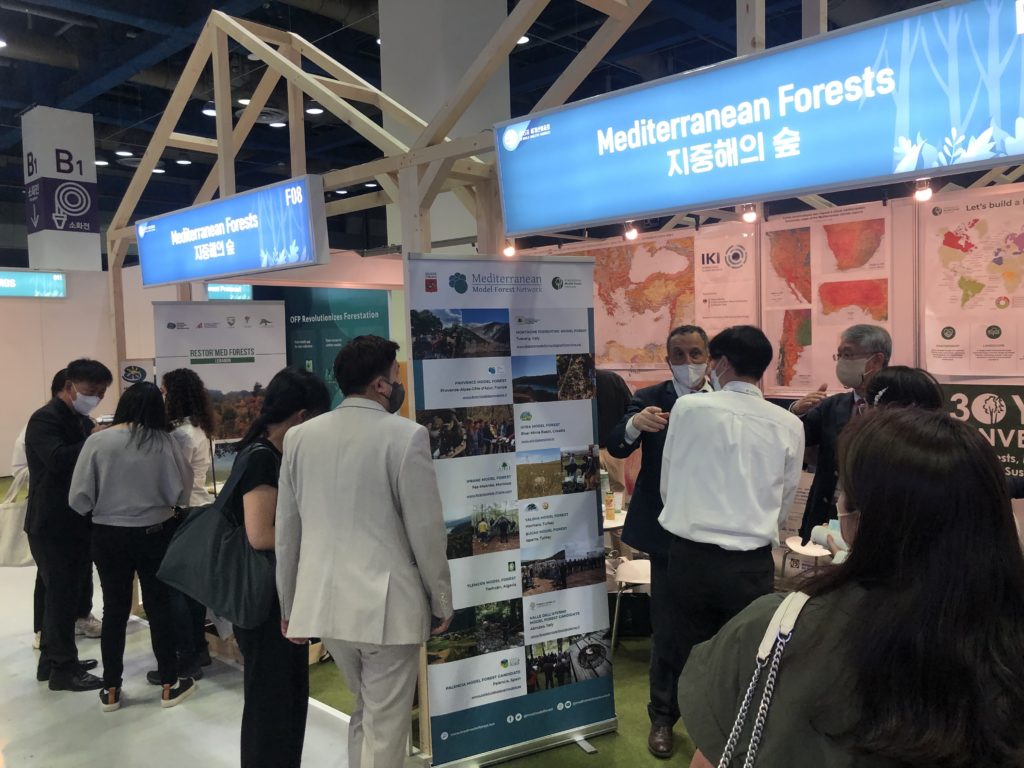 During this event, the AIFM also conducted a side event on 2 May 2022 on the theme: "What progress has been made in the Mediterranean following the establishment of the Regional Mediterranean Initiative for Forest and Landscape Restoration: assessment of the presentations of 3 case studies". This thanks to the participation of our president Dr Abdelhamid KHALDI, Mr. Bénédict De Saint Laurent from the association for Sainte Victoire, the FAO and our partners on the RESTOR'MED FOREST Morocco and Lebanon projects.