European Forest Institue published a report on key questions about forests in EU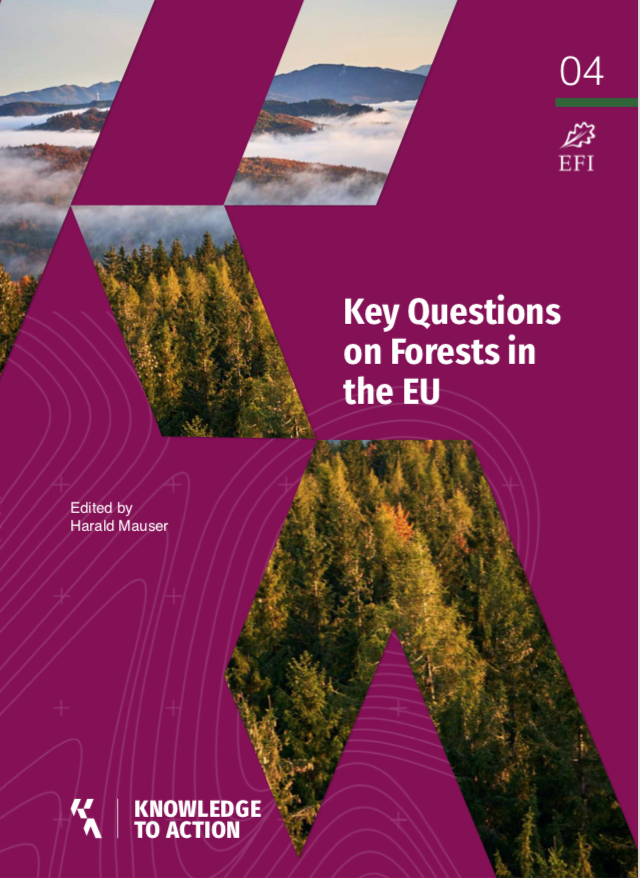 This publication compiles key research findings in the form of 12 questions on forests in the EU and the benefits they provide to society. It aims to inform a wider range of people who are not forest experts, but who are interested in information on some of the many contributions forests make to achieving EU policy goals.
Harnessing its ongoing monitoring of recent EU policy processes, European Forest Institute (EFI) selected the following areas in particular: bioeconomy, civil protection, climate change mitigation and adaptation, forestry, impact on global forests, nature conservation, public health and regional development.
This publication is available below, only in English.
Mauser, H. (ed). 2021. Key questions on forests in the EU. Knowledge to Action 4, European Forest Institute. https://doi.org/10.36333/k2a04