MEDFORVAL and Institute Oïkos published a survey on forest and landscape restoration practises in the Mediterranean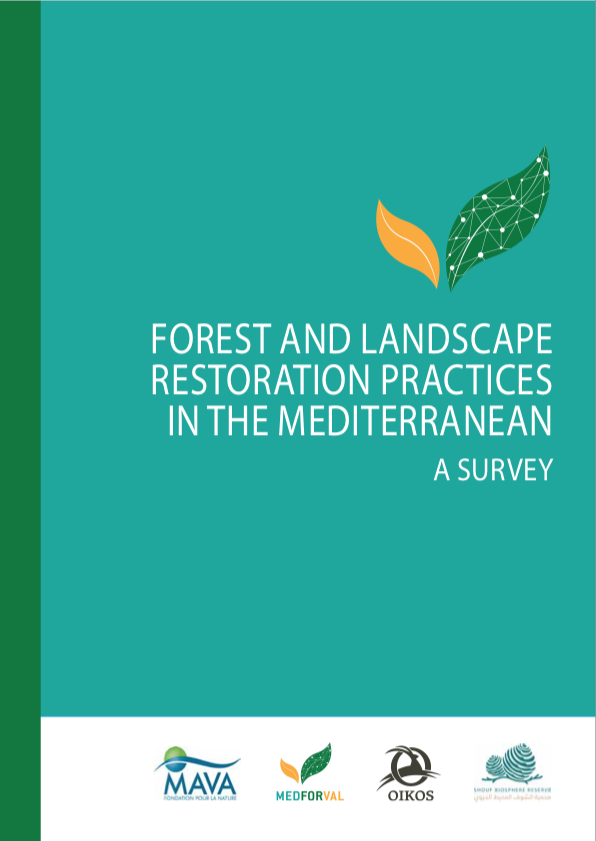 This survey of Forest and Landscape Restoration (FLR) practices in the Mediterranean was undertaken to collect promising and good practices of initiatives contributing to FLR in the region. It was designed to assess the extent to which restoration initiatives in the Mediterranean fulfil FLR principles, and includes restoration projects undertaken without an explicit intention to implement formal FLR processes.
Its was produced by MEDFORVAL in collaboration with Istituto Oikos within the project 'Mediterranean Knowledge on Forest and Landscape Restoration' led by ACS-Al Shouf Cedar Society and funded by the MAVA Foundation
The survey is available here
Arduino, S., 2021. Forest and Landscape Restoration practices in the Mediterranean: a survey. Medforval / Istituto Oikos, Italy.