RESTOR'MED FORESTS Morocco: a first meeting face-to-face in Chefchaouen
From Monday, November 1st to Wednesday, November 3rd, 2021, took place an international in-person meeting of the partners of the RESTOR'MED FORESTS Morocco project in the premises of the Talassemtane Association for Environment and Development (TAED), in Chefchaouen, Morocco.
Monday 1st allowed the partners of the project to meet and discuss the last technical and administrative modalities to implement the project of participatory forest restoration in the National Park of Talassemtane (NPTLS).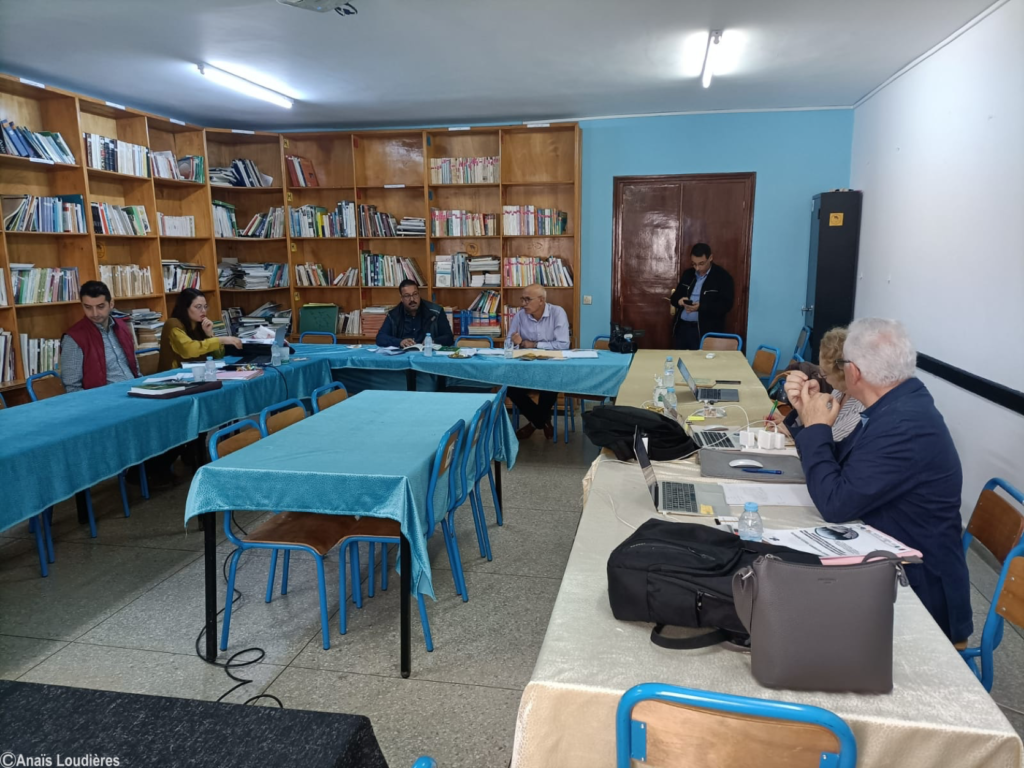 The next day, the partners had the opportunity to spend a day on the field in the Park. Accompanied by NPTLS technicians, they could visit the different sites envisaged for restoration: Madissouka, Achacha Tassift and Azilan, all three attached to the rural commune of Talambote.
Participants also had the opportunity to observe magot monkeys (Macaca sylvanus) in their natural habitat.


But the main event of this meeting took place on Wednesday, November 3: it was the first dialogue workshop to exchange and raise awareness of local actors and inhabitants of douars concerned. Facilitated by the Regional Direction of Water and Forests and hosted by the Talassemtane Association for Environment and Development, residents and other local actors had the opportunity to actively participate in discussions on the usefulness and practical implementation of the forest restoration.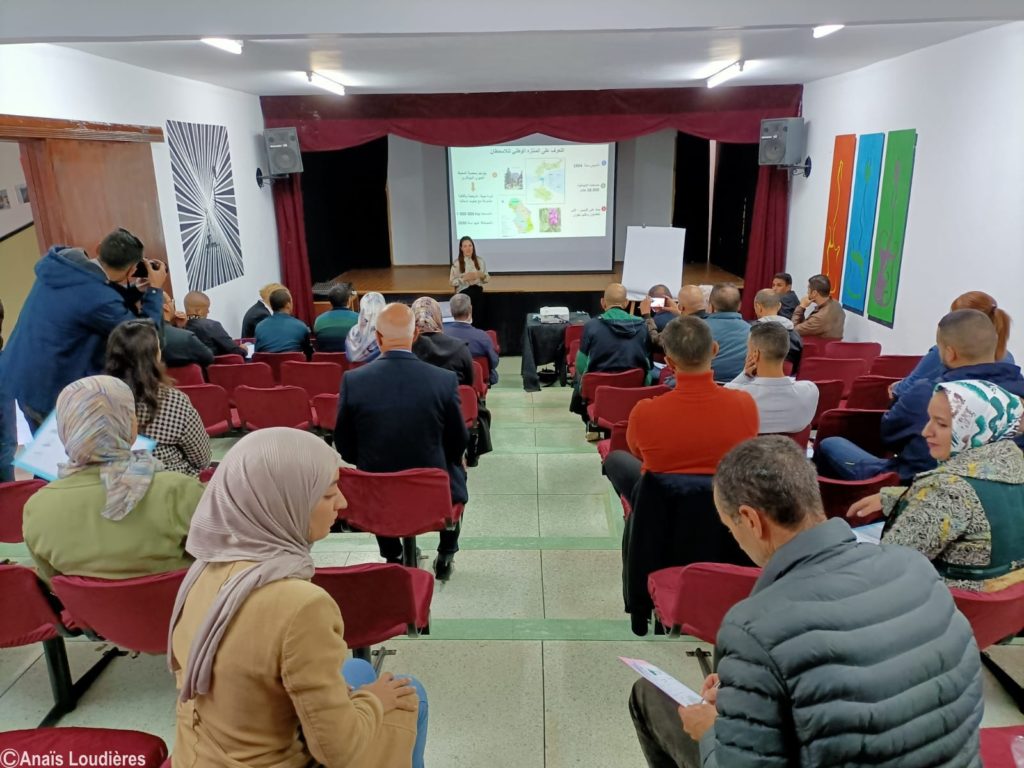 The decision to restore in a participatory way 15 hectares on the site of Madissouka, in the locality of Akerrate, rural commune of Talambote, with maritime pine and Abies Marocana, has been decided during this workshop in the presence of all local actors mobilized. The remarkable involvement of the inhabitants greatly contributed to the quality of the debate and exchanges.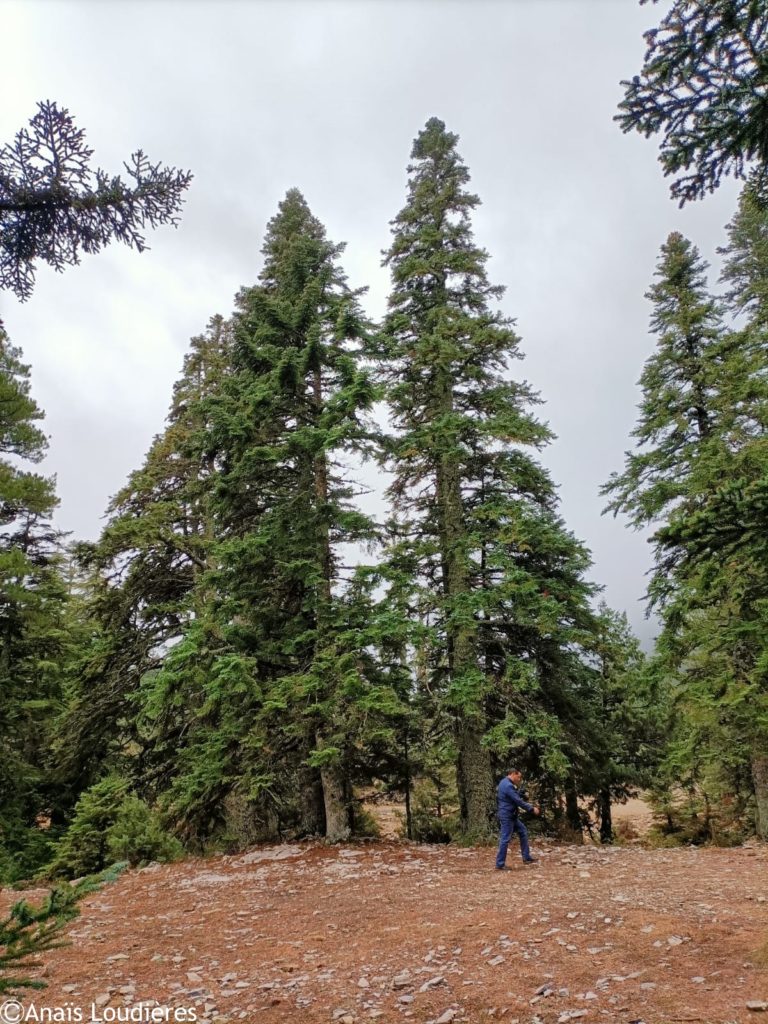 As a reminder, the project started on January 1st 2021 and will end on December 31st 2022. It is supported by the EDF Group Foundation and the SUD PACA Region.