RESTOR'MED FORESTS Morocco : launch of planting works
On Sunday, January 9, 2022 took place the first day of planting of maritime pine on the site of Madissouka in the National Park of Talassemtane (PNTLS).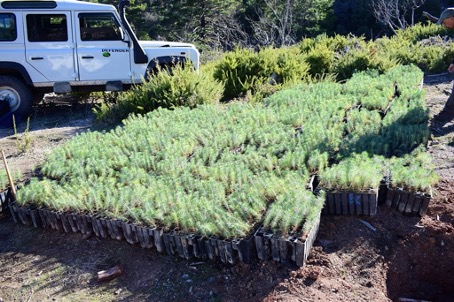 The workshop, organized by the Talassemtane Association for Environment and Development (ATED), allowed to gather more than 70 people from various horizons:
ATED and Regional and Provincial delegations of the Department of Water and Forests and Fight Again Desertification (DREFLCD and DPEFLCD) members who animated the different workshops;
Representatives of Science Faculty of Tétouan and Abdelmalek University;
Various clubs and associations (caving, environmental education, ecology);
Students and trainees;
Habitants from local Douars Amezzar, Taria, Boubnar, Afsaka and Bni-Mhamed.
A report was also made by the local television channel Chaouen 24.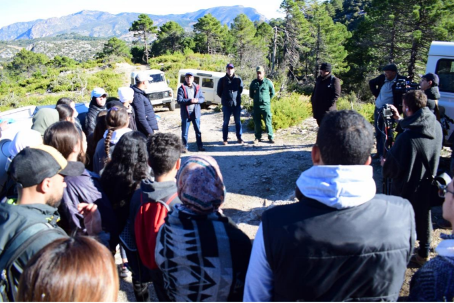 Two groups were formed to assist to two activities in turn: the awareness-raising workshop and the planting activity.
The first one was an awareness-raising operation, led by ATED agents. With the support of various communication tools (panels, roll-up, flyers…), the participants were sensitized on the following themes:
Importance and uses of the PNTLS protected areas;
Ecological restoration of forest ecosystems and its importance;
Ecosystem services provided by the forest;
Good management practices of environment;
Risks incurred by natural forest environments, particularly fire.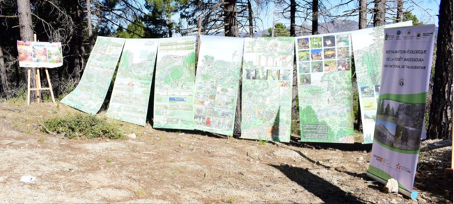 The second activity was the planting action itself. Animated by the technicians of DPEFLCD of Chefchaouen, it allowed the planting of more than 4,000 maritime pine plants thanks to the work of the participants.
Planting works continued for the next two days. They will be completed by a regular monitoring of the plot and the sowing of Abies Marocana at the end of 2022.
As a reminder, the RESTOR'MED FORESTS Morocco project started on January 1st 2021 and will end on December 31st 2022. It is supported by the EDF Group Foundation, the SUD PACA Region and the Prince Albert II of Monaco Foundation.